XIAOMI
Regular price
£69.99
Sale price
£69.99
Unit price
per
Sale
Sold out
Dive into the beat
Lightweight, semi in-ear earbuds | High-resolution sound quality | Dual-microphone noise cancellation for calls | Extra-long 20-hour battery life

Lightweight, semi in-ear design
Each earbud weighs only 4.5g

Qualcomm® QCC3040 BLUETOOTH® chipset
Low power consumption, long battery life

12mm dynamic driver
High-resolution sound quality, for more natural detail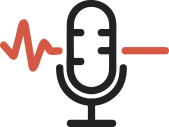 Qualcomm® cVc™ Echo Cancelling and Noise Suppression Technology
Crystal clear voice calls
Semi in-ear design
Forgettably lightweight and comfortable
Weighing only 4.5g each*, Redmi's first semi-in-ear earbuds closely fit the contours of your ear, so you can listen for hours without feeling any discomfort.
Sleek and compact charging case
Discreet
Yet stylish
The all-new compact charging case design features both smooth, rounded contours and hard edges for a more comfortable grip. The high-gloss finish makes the case easy to clean.
Qualcomm® BLUETOOTH® chipset + advanced audio technology
Simply better sound
Featuring Qualcomm® QCC3040 BLUETOOTH® chipset and all-new BLUETOOTH® 5.2 technology, Redmi Buds 3 deliver faster and more consistent sound transmission, for an exceptional listening experience.
Qualcomm® QCC3040 BLUETOOTH® chipset
12mm dynamic driver
Quality hardware for a quality listening experience
Enjoy more detailed sound with our large, 12mm dynamic driver made from composite materials. Expertly calibrated by the Xiaomi Sound Lab, this driver delivers rich bass tones, clear high tones, and consistently superior sound quality.
Dual-microphone noise cancellation for calls
I hear every word you say
The dual high-sensitivity microphones built into the Redmi Buds 3, coupled with Qualcomm® cVc™ Echo Cancelling and Noise Suppression Technology, dynamically reduce ambient noise and effectively minimise echoes. This means you can always enjoy clear calls.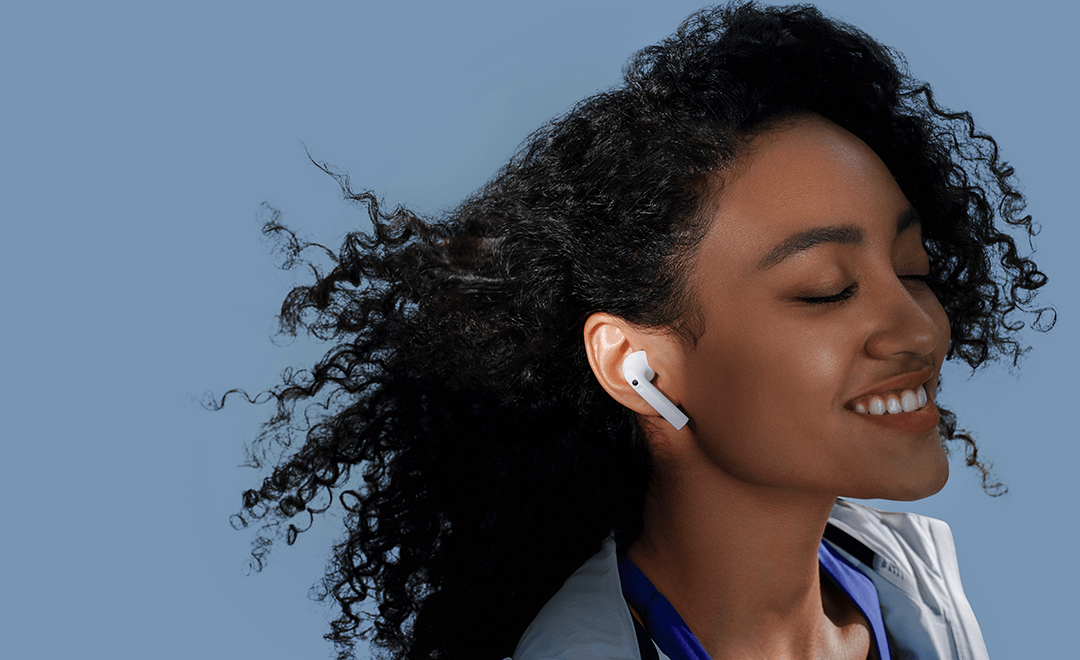 Extra-long 20-hour battery life*
Enough time to listen to 300 more songs
Though small and lightweight, the Redmi Buds 3 offers both power and comfort. Enjoy up to 5 hours of battery life on a single charge, or up to 20 hours' use when paired with the charging case. Relax and get back to your music. Enjoy up to 1.5 hours' playback from a single 10-minute charge.
Total battery life with case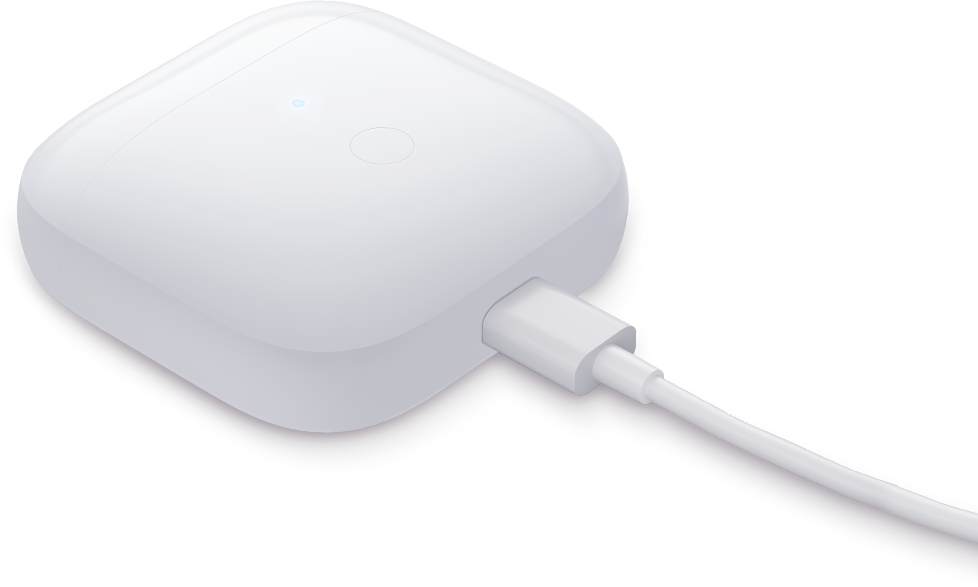 *In conjunction with the charging case, Redmi Buds 3 have up to 20 hours of battery life. Assuming it takes on average 4 minutes to play a song, the device can play 300 songs in total. Actual time may vary depending on usage conditions.
*10-minute fast charge requires the charging case to have at least 20% battery life remaining. Use your earbuds for up to 90 minutes after a 10-minute fast charge. Tested using advanced audio coding (AAC) at 50% volume.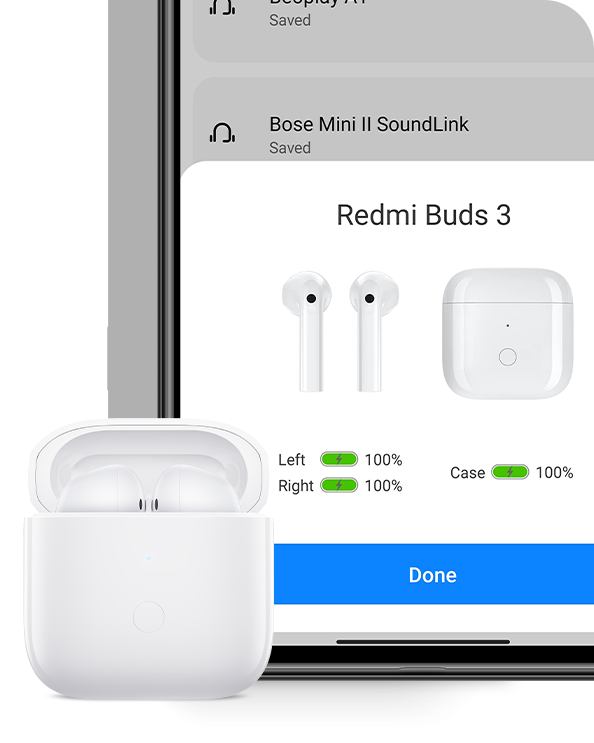 MIUI Pop-up for Quick Pairing
Simply open the cover to pair
The exclusive MIUI Pop-up for Quick Pairing lets you quickly pair devices. Simply open the charging case near your smartphone and tap the screen when the pop-up window appear. The battery levels of the earbuds and the charging case can be seen at a glance.
Touch control
Easily switch between music and calls
Tap the rear of the earbuds to switch modes, pause and resume music playback, and more.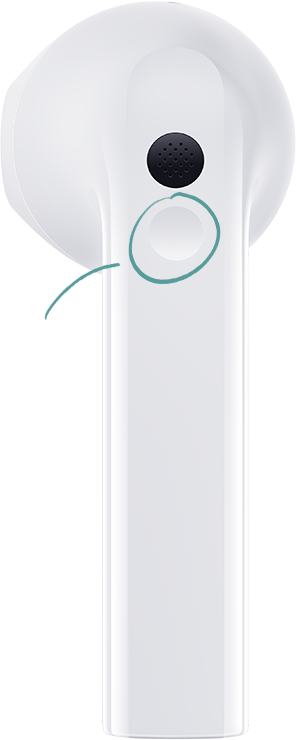 Tap twice
Next track
Answer a call

Press and hold either earbud
Pause/play

Tap three times
Previous track
Hang up a call
Reject a call
IP54 dust and water resistant
Advanced protection features, there when you need them
The earbuds of the Redmi Buds 3 have been expertly designed to meet IP54* dust and water resistance standards (level 5 dustproof and level 4 water-resistant), making the earbuds safe from spills and sweat.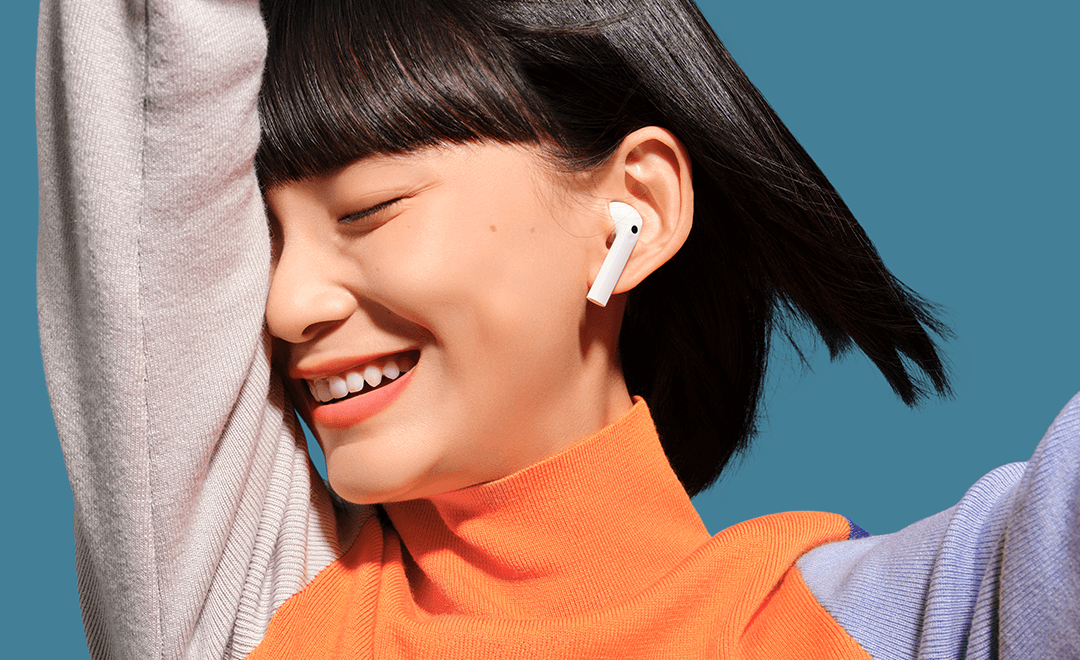 Share
View full details