XIAOMI MI ELECTRIC SCOOTER 3
*
Sufficient electrical energy
New dual-pad rear disc brake
*
Quick storage for added convenience
Aerospace grade aluminum body
Great performance for easy driving
More powerful output power, with a maximum power of 600 WThe scooter can reach a maximum speed of 25 km/h and has a climbing ability of 16%. It moves forward with just a light touch of the accelerator.
30 km of additional long range
The Kinetic Energy Recovery System (KERS) allows you to recover the kinetic energy when braking and moving forward without momentum, and convert it into useful electrical energy to further improve the range of the scooter. Drive freely through wide and narrow streets while enjoying the scenery.
Three speed modes that you can easily switch
Just double press the power button to switch modes. When you need it, press S to go faster. When you want to enjoy the scenery and go slower, press D, and to go through crowded places, activate the pedestrian mode to go on foot. The safety of the speed modes has been evaluated by TÜV Rheinland* according to EN17128.
Smarter and longer lasting battery
When the battery level is below 30% and the scooter has not been charged for about 10 consecutive days, the battery will go into sleep mode* to extend its life. Plus, the 5th generation Intelligent Battery Management System (BMS) will keep your battery protected.
Safer for you and others
Reflector protection in three locations
The scooter not only features a rear LED warning light, but also includes a large front reflector and 2-way side reflectors to keep you safe.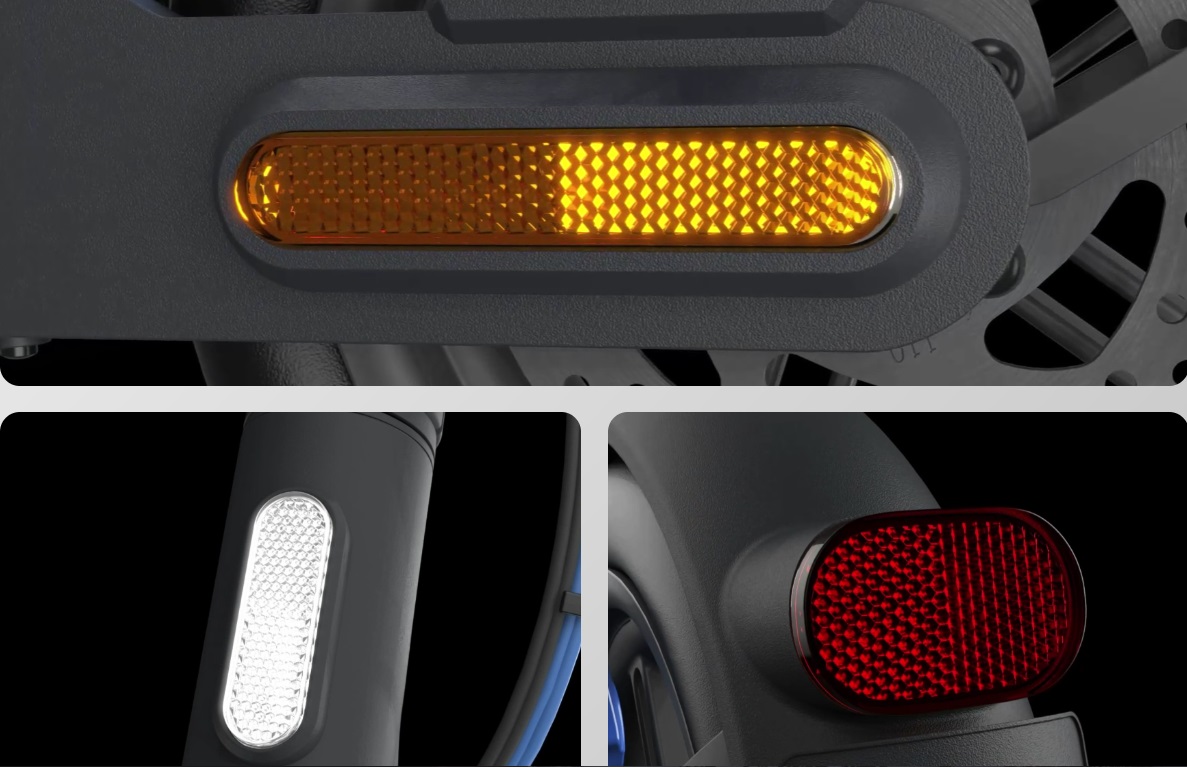 New dual-pad rear disc brake for increased stability
The two-pad disc brake offers efficient braking for quick response and extends the life of the brake pads, making driving safer.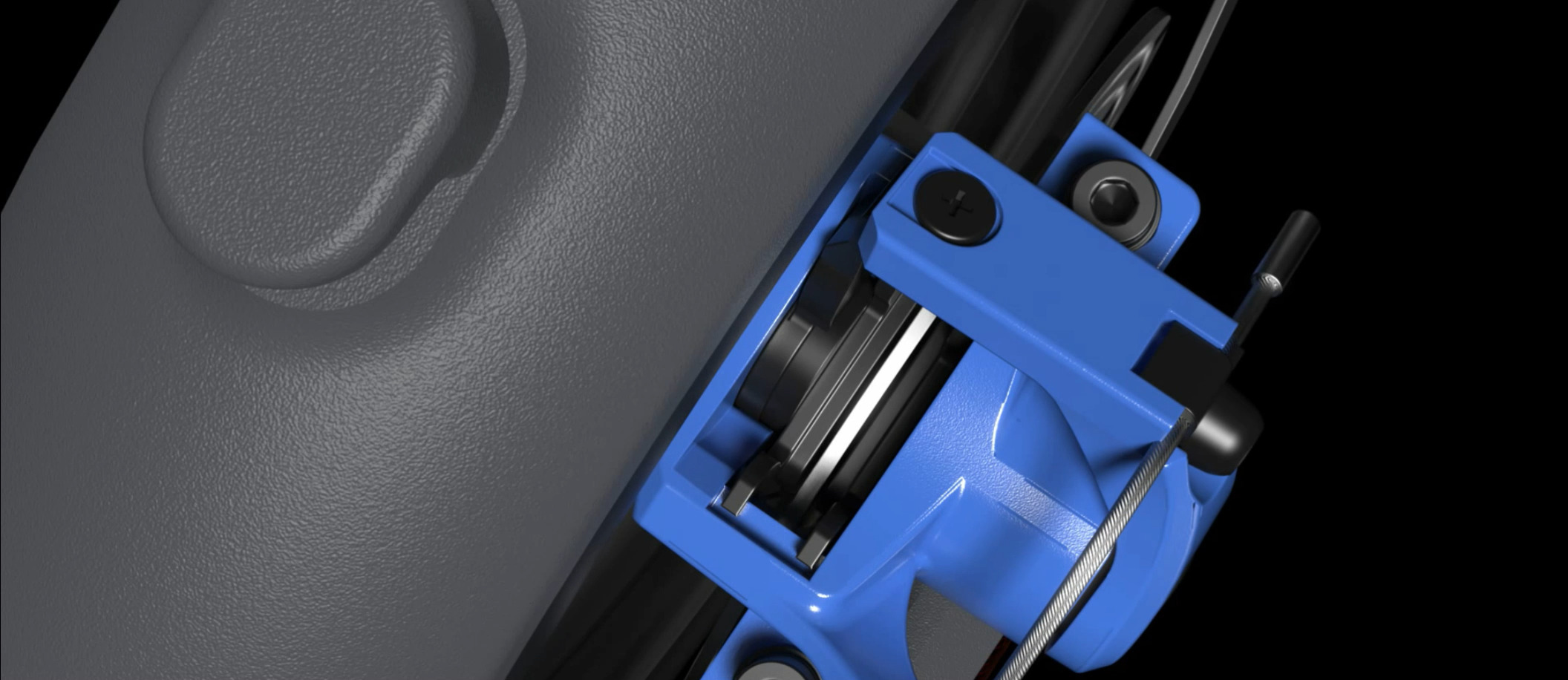 Quick fold in 3 steps
Innovative folding design tested by TÜV Rheinland* (according to EN17128) for a minimalist look, convenient storage and increased stability.
Strong without compromising its lightness
The chassis is made of a high-strength, aerospace-grade 6-series aluminum alloy body, equipped with more comfortable pneumatic wheels. The total weight is only 13 kg, which makes it convenient to carry anywhere.
A design that cannot go unnoticed
New low-profile custom color scheme
Its striking appearance breaks up the monotony and brings a special touch to your day to day at any time and place.
New integrated screen without partitions
Previously divided display areas have been merged into a single, more unified, cleaner and visually integrated screen.
Clean design and protection for all
The integrated design language is also used for the soft fender, which can prevent accidents caused by mishandling, block dust, and make cleaning easier.
Mi Home/Xiaomi Home App
With the functions of the Mi Home app, you can perform operations such as updating the firmware and locking or unlocking the scooter via Bluetooth. You can also use it to view driving data at any time and modify various custom settings.
SPECIFICATIONS
Basic Specifications
25 km/h (max. speed for each mode: Pedestrian mode: 5 km/h; D: 20 km/h; S: 25 km/h)
eABS + two-pad rear disc brake
8.5" front and rear pneumatic wheels
Undervoltage protection 
controller
29V±0.5V
Brushless DC motor

Max load
Battery Specifications
42 VDC
0°C ~ +40°C
Temperature range 
download
-20°C ~ +50°C
500 charge cycles with power maintained above 70%
Adapter Specifications
Output power
71W
Input current
2A max
Output current
1.7A
Input voltage
100-240V AC
Max voltage output
42 VDC
DC cable length
2m
DC cable port type
Customized Φ 8 x 1.6mm
Package content
1 Extended nozzle adapter
---
We Also Recommend