Product description
Elevate your audio experience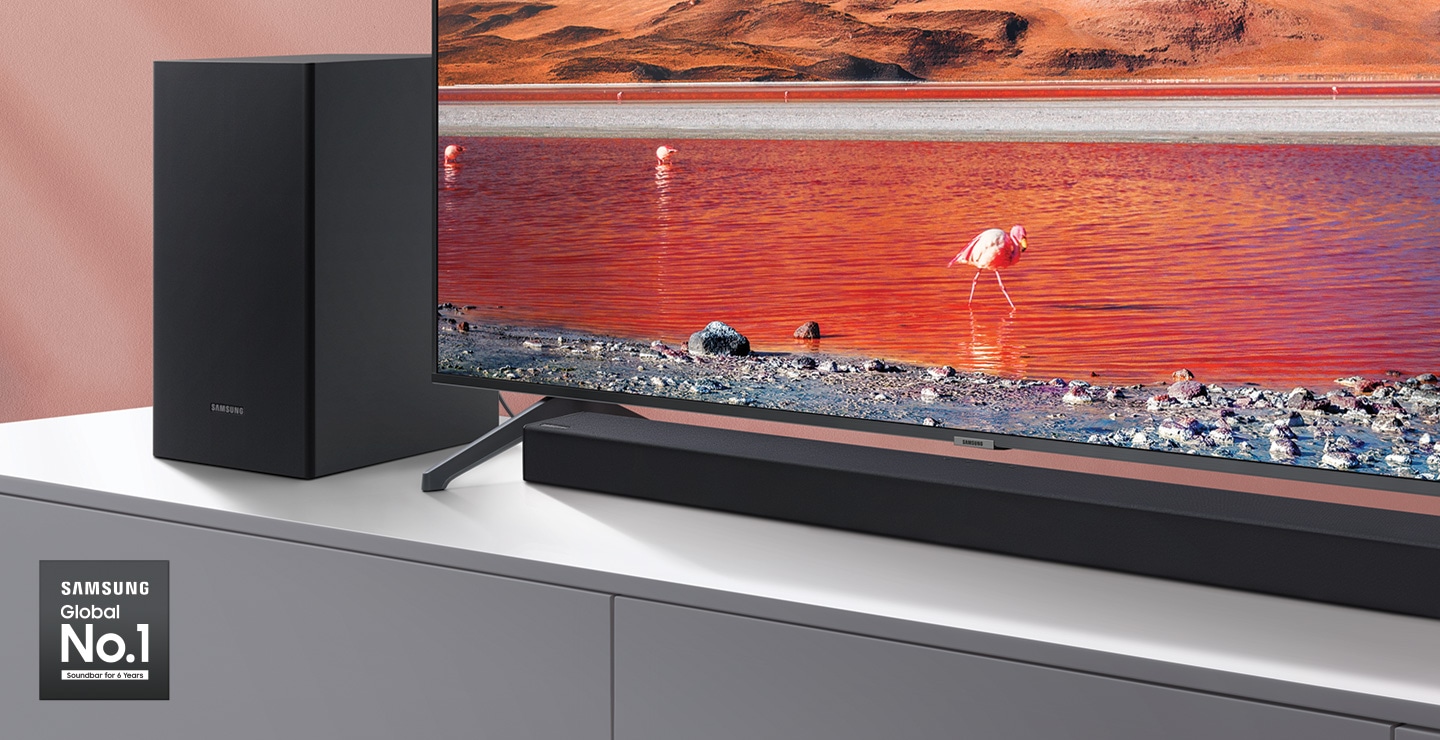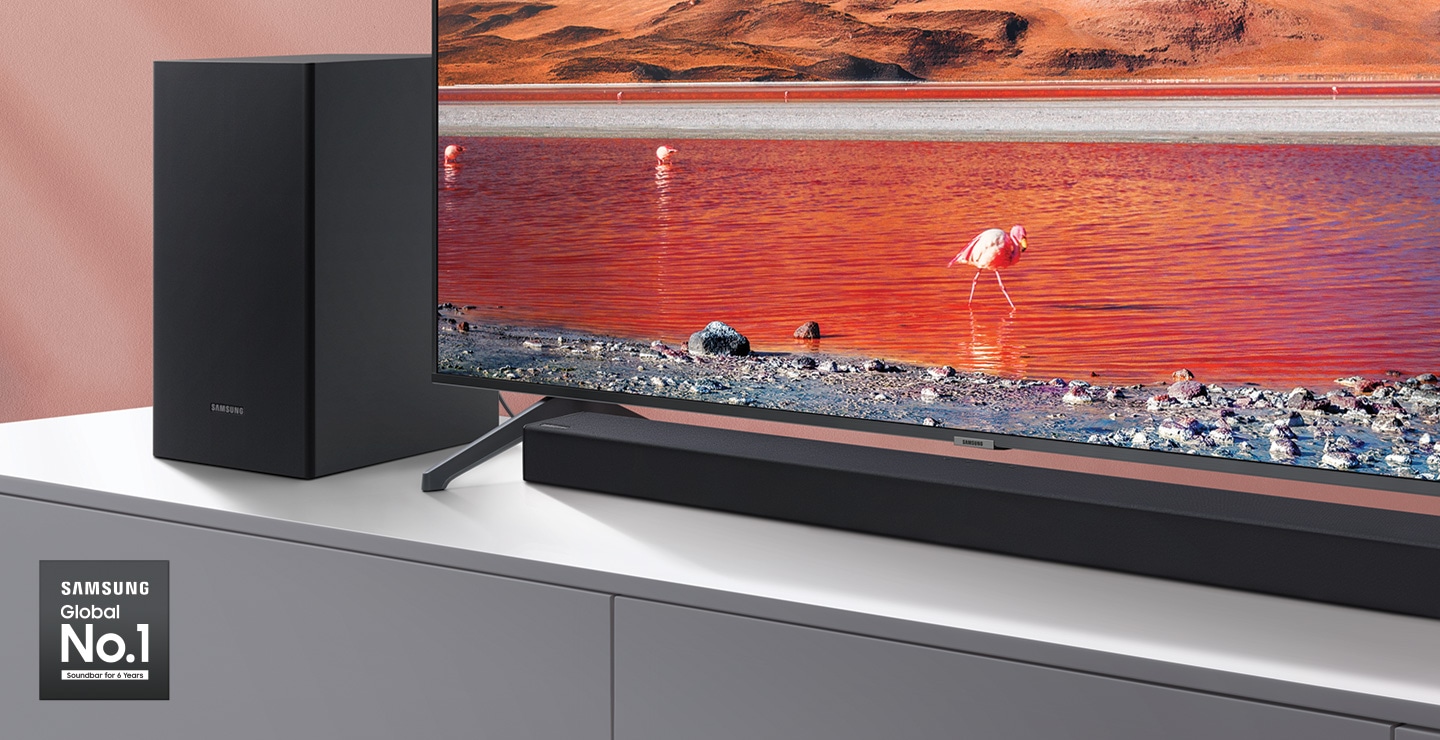 * Simulated images, for illustrative purposes only. The appearance, design and graphical interface (GUI) specifications, which do not affect product performance, are subject to change without notice. TV sold separately. * Applled years (2014-2019) ⓒ2020 Futuresource Consulting
A world of sound with just one remote
One Remote Control
You don't need many remotes. You can control the main functions of the soundbar, such as power, volume and sound effects, directly from the remote control of your Samsung TV.
* Remote control function and design may vary depending on TV model and country. * Compatible with select Samsung TVs. Check the specifications of the Samsung TV.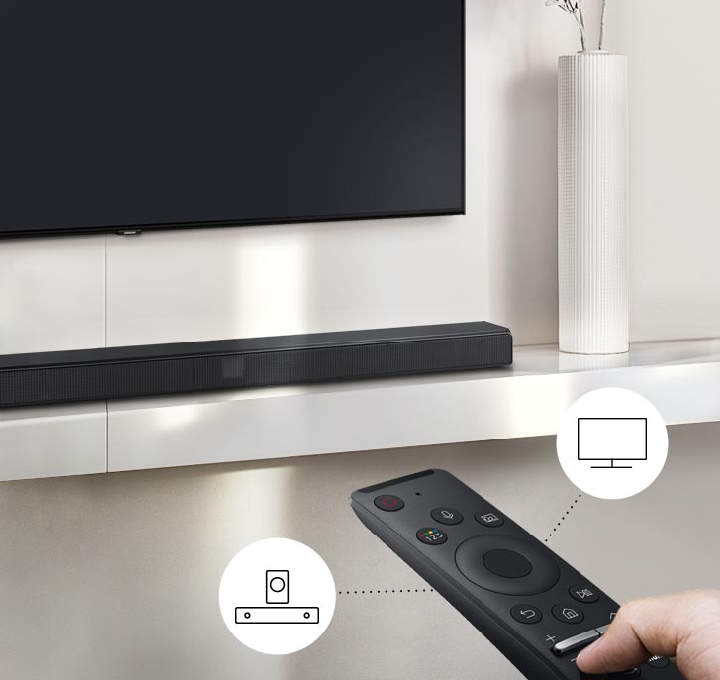 Audio optimized for each content
Smart Sound
The soundbar automatically analyzes audio sources to optimize tracks based on content. Whether it's a loud sporting event or a whispered dialogue theatrical show, you can count on the best-in-class soundbar for clear audio and an optimized viewing experience.
Gaming with optimized audio.

 

With just one touch
Game Mode
Plug in the console and immediately enjoy the great sound effects you expect. Sound settings optimize the sound for your game, while crosstalk canceling technology removes annoying noises for clear sound from every direction.
* Compatible TVs and game consoles only.

 

(via Xbox one, PS4, Nintendo Switch) * Game console sold separately.
More sound without wires
Wireless surround sound ready
Thanks to the Wireless Surround Kit * your soundbar transforms into a surround sound system easily and without the hassle of cables **. Together with the soundbar, you can create a channel system for a realistic surround effect.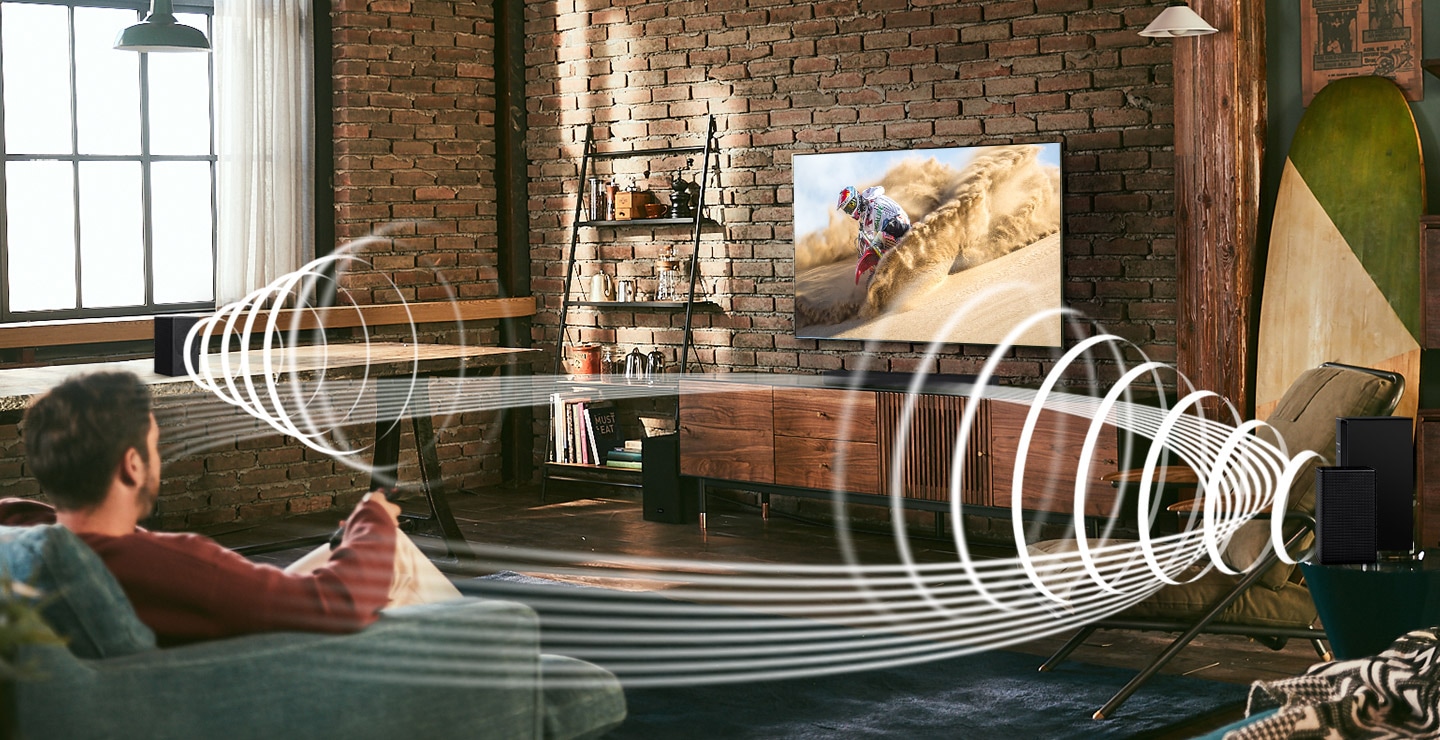 * Samsung Wireless Rear Speaker Kit sold separately. (Accessory model: SWA-8500S). * A power cord and cables are required to connect the rear speakers for the wireless module to function.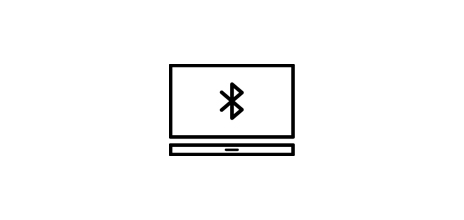 Bluetooth® connection to the TV
Use the Bluetooth connection to connect the soundbar to the Samsung TV and instantly play your favorite content.
* Check that the TV is compatible with the Bluetooth® connection.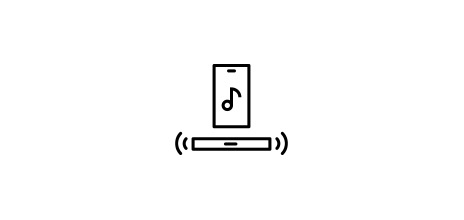 Music streaming via Bluetooth
The soundbar uses Bluetooth to easily connect to other devices wirelessly. Enjoy your music directly from your mobile device with excellent sound quality without wires.
* Compatible mobile devices only.

* Feature supported by a limited number of Samsung mobile devices. * Each device must be connected to a Wi-Fi or other wireless network.
Specifications
Detail of specifications
Subwoofer Type (Active / Passive / Wireless, Bulit-in)

Passive
Wireless Rear Speaker Included

No
Wireless Rear Surround Speaker Ready (Compatible)

No
Sound Modes

Surround Sound Expansion, Smart, Standard, Game
Bluetooth Multi Connection

No
SmartThings App (formerly Samsung Connect)

No
Main Speaker Dimensions (WxHxD)

860.0 x 54.0 x 74.0 mm
Wireless Module Dimensions (WxHxD)

N / A
Rear Speaker Dimensions (WxHxD)

N / A
Subwoofer Dimensions (WxHxD)

181.5 x 343.0 x 272.0 mm
Packed Dimension (WxHxD): One Packing

932.0 x 431.0 x 228.0 mm
Net Weight Main Speaker

1.5 kg
Net Weight Wireless Module

N / A
Net Weight Subwoofer

4.1 kg
Total weight with packaging

7.2 kg
Stand-by Power Consumption (Main Speaker)

0.5W
Stand-by Power Consumption (Rear)

N / A
Stand-by Power Consumption (Subwoofer)

N / A
Power Consumption (Main Speaker)

30 W
Operating Power Consumption (Rear)

N / A
Power Consumption (Subwoofer)

N / A
Samsung HW-T420 - sistema de barra de sonido
by SAMSUNG