MERCUSYS AV1000 GIGABIT WIFI POWERLINE WI-FI EXTENDER
Eliminate Dead Zones
By using the building existing wiring, full WiFi coverage can be achieved throughout the property by simply using the standard electrical sockets. As soon as the MP510 is connected to the router and plugged into a wall socket, the network can be extended over the whole property up to 300m.
In addition the MP510 can also transmit ultra fast data to other devices including PC's, 4K televisions and gaming consoles.
If the 2 pack kit doesn't meet your needs, it can be expanded with more powerline adaptors for even greater coverage.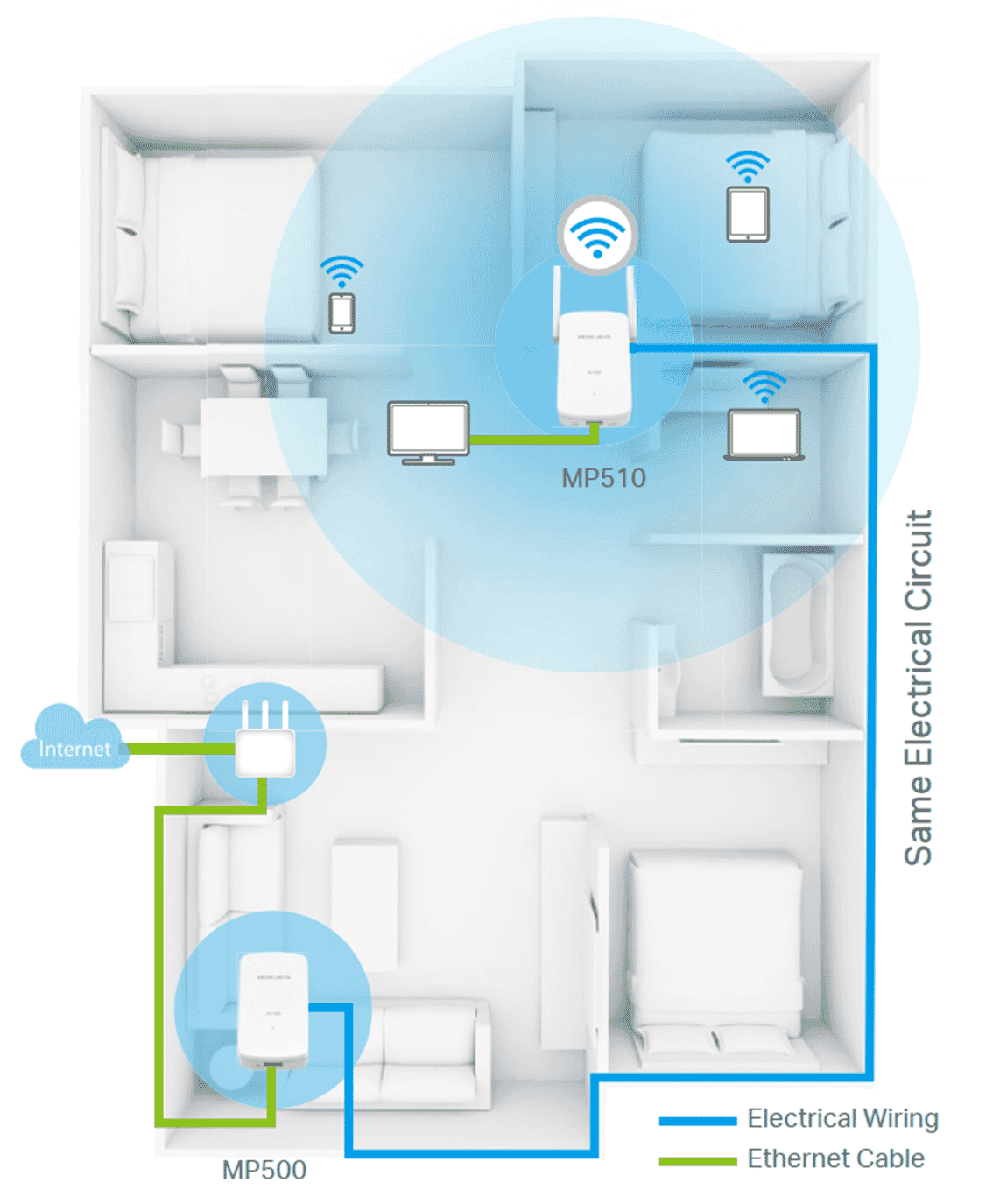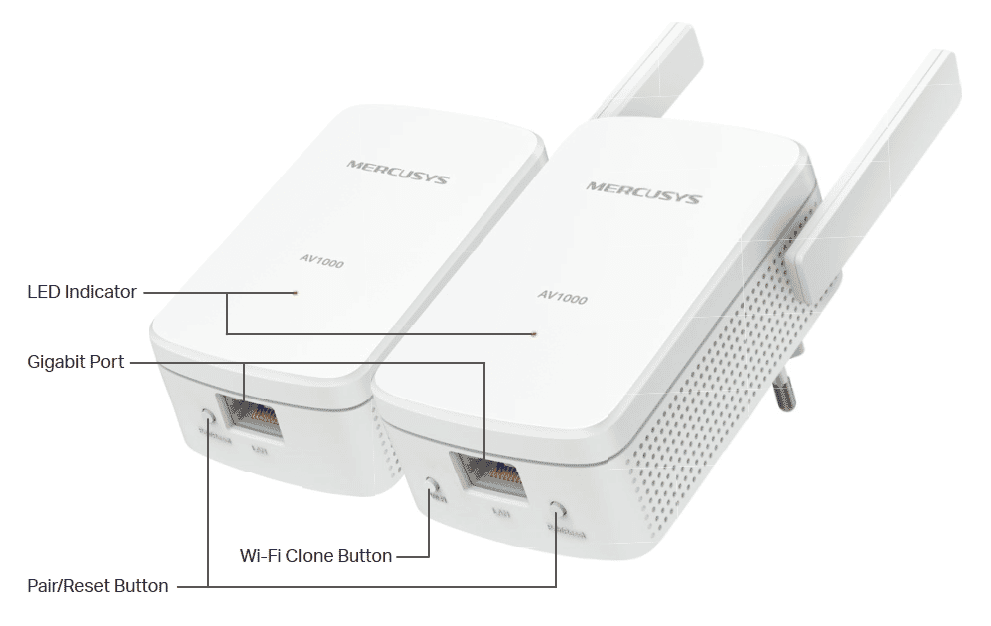 Interface

LED Indicator

Helps you know the work status of your Powerline adapter

Gigabit Port


Provides high-speed wired connections for PCs, IPTVs, and game consoles

WiFi Clone Button


Copy your host network's name and password by tapping the button

WiFi On/Off Button

Press 5 seconds long to turn on/off WiFi

Pair/Reset Button


Simply push the Pair button on the adapters and quickly set up a more secure Powerline network