DRIFT DZ200 GAMING DESK BLACK
by DRIFT
DRIFT DZ200 GAMING DESK BLACK
The DZ200 has a solid carbon fiber laminated board that supports up to 80 kilos of weight. Its spacious surface of 140x65 cm, protected by a full size, durable and washable mat, for convenience, it facilitates multi-screen configuration, and can place the tower well on top, like the bottom one. Its height adjustable up to 75 cm allows the table to be adapted, such as chairs, to the most comfortable position.
Sturdiness and durability
Drift DZ200 has been built on a solid and durable structure that ensures the stability of the desk in the ups and downs of the most extreme gaming conditions.

 

Its board, laminated with carbon fiber, supports up to 80 kilos, which makes it ideal for any setup, perfect, therefore, for those gamers who prefer multiscreen.

Large playing surface
An optimized design, very spacious (140 x 65 cm), which allows the setup to be conveniently placed, either on its upper surface or, if preferred, on the lower surface, thanks to the ample space that guarantees the important comfort of the legs for the long games.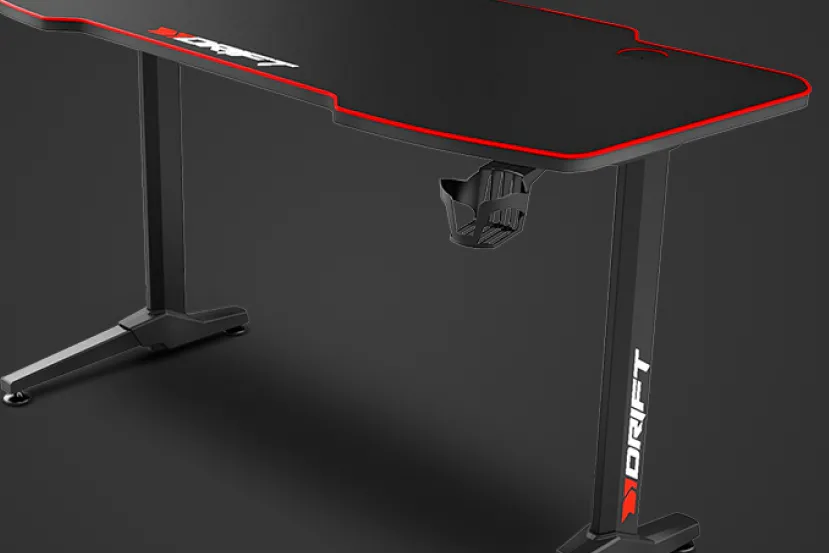 Full size mouse pad
Adding comfort and elegance in two colors, the board is covered by an extra-large, resistant and washable gaming mat, which protects it in its entirety, facilitating great precision and control of movements.
 

Cup and Headphone Stands
The Drift DZ200 includes a convenient cup holder, where you can leave your drink without danger of spilling for the game, as well as a versatile headphone hook, preventing the cable from getting tangled with the rest of the peripherals of the setup, optimizing space management to the maximum and keeping order.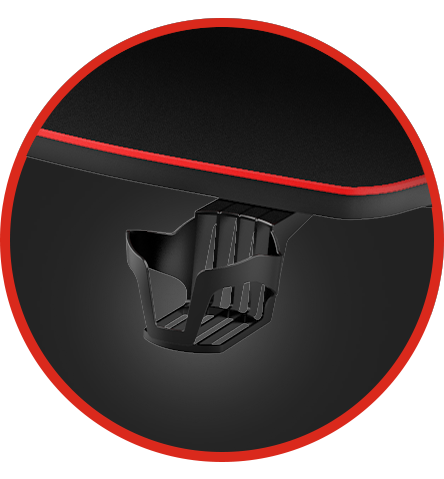 Adjustable height
The resistant legs of the Drift DZ200 boast an adjustable height up to 75 cm, which allows you to adapt the table, like your chair, to the most comfortable position, so that you can configure the entire space 100% to your liking.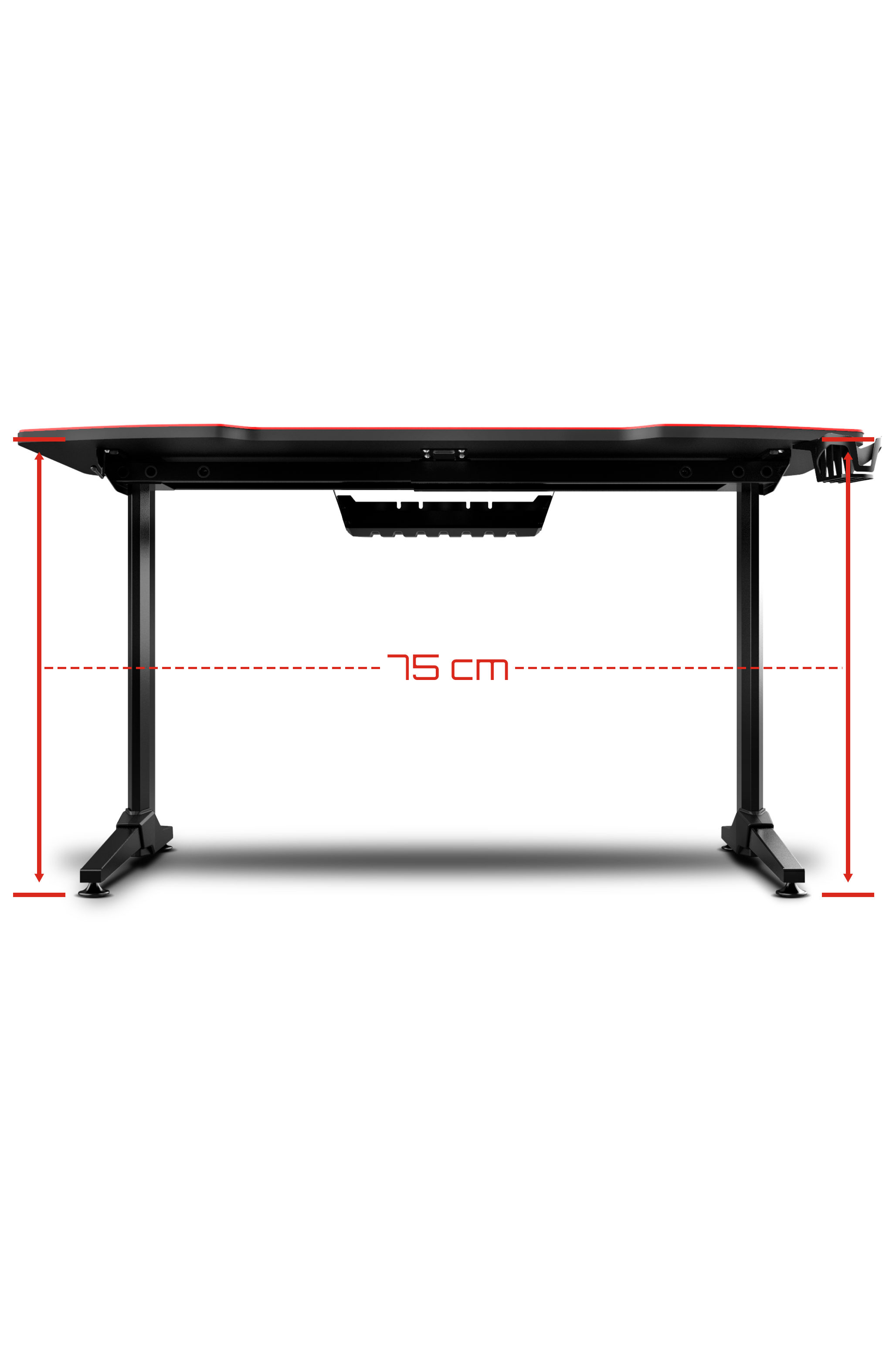 Cables under control
It has two openings that allow you to easily and quickly route all the cables, as well as a rear storage box so that nothing will interfere with your departure.
Easy assembly
In just six simple steps, you will have your new space ready with little effort.

 

In addition, the packaging is not larger than that of other components of a setup, since the table is made up of two 70 cm boards that are joined together perfectly, being easy to transport.
Technical specifications
Reference

DRDZ200

Board

Carbon fiber finish |

 

Full washable mat

Brackets

Headphones |

 

Drinks

Organization

Storage compartment |

 

Cable management system

Dimensions

140 x 65 x 75 cm

Net weight

23 Kg

Gross weight

27.7 Kg