COOLBOX DEEPABYSS GAMING PC. i5 9600KF 8GB 480SSD GTX1650
by COOLBOX
COOLBOX DEEPABYSS PC. i5-9600KF   8GB RAMM  480SSD GTX1650
 KEY FEATURES
GAMING CASE
DeepAbyss RGB Gaming Box


The Deep Abyss in an economical but very complete box for gaming equipment. It has RGB LED lighting with controller with up to 16 different lighting modes, to customize the box to your liking, transparent tempered glass side window that exhibits all the configuration you want to install inside, whether they are high-end cards, RGB fans , that complements the lighting of the front or liquid cooling systems to have a complete and high-performance equipment.
In short, the DeepAbyss, with its RGB LED front lighting and tempered glass side window will allow you to show off the hardware of your machine while you play your favorite games. With the front controller, choose from 16 lighting modes.
0.45mm thick SPCC steel chassis.
ABS front and tempered glass side.
2 internal supports for 3.5 "HDD.
2 internal supports for 2.5 "HDD / SDD.
Supports ATX power supplies, bottom placement.
Grid with dust filter to allow it to be placed with the fan facing the outside.
Supports ATX and microATX motherboards.
Supports graphics cards up to 325mm in length (up to 305mm, with front fans installed)
Transparent tempered glass side

Lower rack with dust filter to place the fountain on the bottom

Supports 12cm fans: 3 on the front, 2 on the bottom and 1 on the back

Internal bays: 2 x 3.5 "HDD / 2 x 2.5" HDD / SDD

CPU coolers up to 155mm

Front RGB lighting bar

Graphics cards up to 325mm

Black steel chassis

ATX and Micro ATX boards

2 USB 3.0 ports

6 expansion slots
PROCESSOR
Intel® Core™ i5-9600KF Processor


GIGABYTE B365M-DS3H
CONNECTIVITY
Exclusive Realtek 8118 Gaming LAN
High Speed Gigabit LAN with Automatic Bandwidth Allocation


Realtek 8118 LAN is a high performance and friendly network chip for gaming players with automatic bandwidth allocation to ensure the highest network priority of the game or application. It can provide users the most comprehensive features and the fastest and smoothest Internet experience.
NVMe PCIe Gen3 x4 2280 M.2 Connector (Up to 32 Gb/s)


GIGABYTE Motherboards are focused on delivering M.2 technology to enthusiasts who want to maximize their system's potential.
PERFORMANCE FUELED BY
OPTANE
The H370/B365/B360 Platform supports Intel's latest Optane technology. Optane fuels storage performance by acting as a cache drive giving users a significant boost compared to traditional mechanical drives.
COOLING
Smart Fan 5




With Smart Fan 5 users can ensure that their gaming PC can maintain its performance while staying cool. Smart Fan 5 allows users to interchange their fan headers to reflect different thermal sensors at different locations on the motherboard. Not only that, with Smart Fan 5 more hybrid fan headers that support both PWM and Voltage mode fans have been introduced to make the motherboard more liquid cooling friendly.
 

 

Intelligent Fan Control Design
 

Achieve fan silence. With Fan Stop map any fan to stop completely when temperatures drop below a specified threshold. Which fan stops, based on readings from which sensor, and at what temperature—all of it can be customized to your liking.
 

 

PERFORMANCE
 

 

Immersive VR
Gaming Experience
> VR requires more performance than Full HD graphics for a steady 90FPS or greater.
> Only Gaming PCs can provide the best VR experience.
Recommended configuration for VR Gaming PC*
■ Graphics Card: NVIDIA GTX 1060 / AMD RX 480 or greater, Compatible HDMI 1.4 video output.
■ CPU: Intel i5 equivalent or greater
■ Motherboard: GIGABYTE H370 / B365 / B360 / H310 series motherboards
■ Memory: 8GB RAM or greater
■ USB Ports: 3x USB 3.0 ports plus 1x USB 2.0 port or greater
■ OS: Windows 10 64-bit or newer
 

RAM
 

CORSAIR VENGEANCE® LPX 8GB DDR4 3000MHz
VENGEANCE LPX memory is designed for high-performance overclocking. The heatspreader is made of pure aluminum for faster heat dissipation, and the custom performance PCB helps manage heat and provides superior overclocking headroom. Each IC is individually screened for peak performance potential.

DDR4 FACTOR

The DDR4 form factor is optimized for the latest DDR4 systems and offers higher frequencies, greater bandwidth, and lower power consumption than DDR3 modules. VENGEANCE LPX DDR4 modules are compatibility-tested across DDR4 systems for reliably fast performance. There's XMP 2.0 support for trouble-free automatic overclocking. And, they're available in multiple colors to match your personal preference.
 

STORAGE
 

KINGSTON A400 480GB SATA SSD 2.5"


Kingston's A400 solid-state drive dramatically improves the responsiveness of your existing system with incredible boot, loading and transfer times compared to mechanical hard drives. Powered by a latest-gen controller for read and write speeds of up to 500MB/s and 450MB/s
, this SSD is 10x faster than a traditional hard drive for higher performance, ultra-responsive multi-tasking and an overall faster system. Also more reliable and durable than a hard drive.
 


 

 





POWER SUPPLY UNIT
 



PSU SHARKOON WPM GOLD ZERO 650W 80+ ATX
 

 

The WPM Gold ZERO is a reliable power supply with modern LLC resonant converter technology. The power supply delivers optimal performance for gaming PCs and is certified as being energy efficient. In addition to this, low-noise operation is enhanced by the ZERO RPM function which suspends fan rotation when no active cooling power is needed. The semi-modular design also ensures a tidy installation and appearance.











COOLING 


DEEPCOOL GAMMAX GT V2 HXLO76 

GAMMAXX GT V2 is a new model of the renowned GAMMAXX GT series.
With an upgraded PWM & RGB fan, and the new mounting tools, GAMMAXX GT V2 is apt to provide better and safer cooling performance.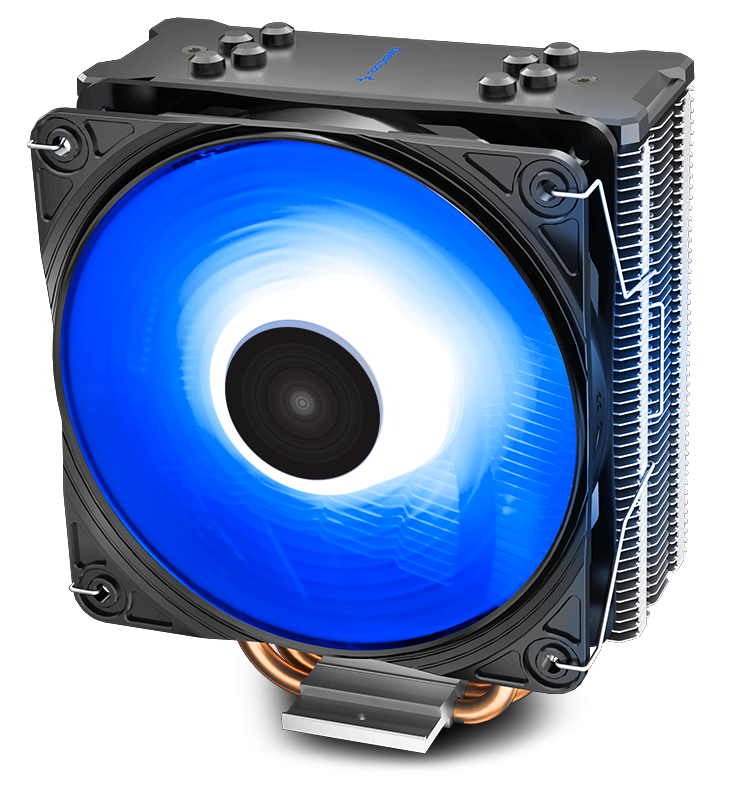 CONVENIENT RGB CONTROL


A wire controller is included to control the lighting system of GAMMAXX GT V2.Extension cables are also in the package for motherboard control.
PWM & RGB FAN


The 120mm PWM fan is finely tuned to maintain perfect noise-performance balance. Its 12V RGB LEDs are ready to be synced with top cover and motherboards.
GRAPHICS CARD
ASUS ROG GEFORCE GTX1650
Take flight
ROG Strix graphics cards let you customize their aesthetics and performance in detail.

 

Axial-tech fans keep the temperature in check and GPU Tweak lets you adjust all control parameters.

 

If you are looking for a card capable of delivering smooth refresh rates in FHD resolution, the ROG Strix GeForce® GTX 1650 is for you.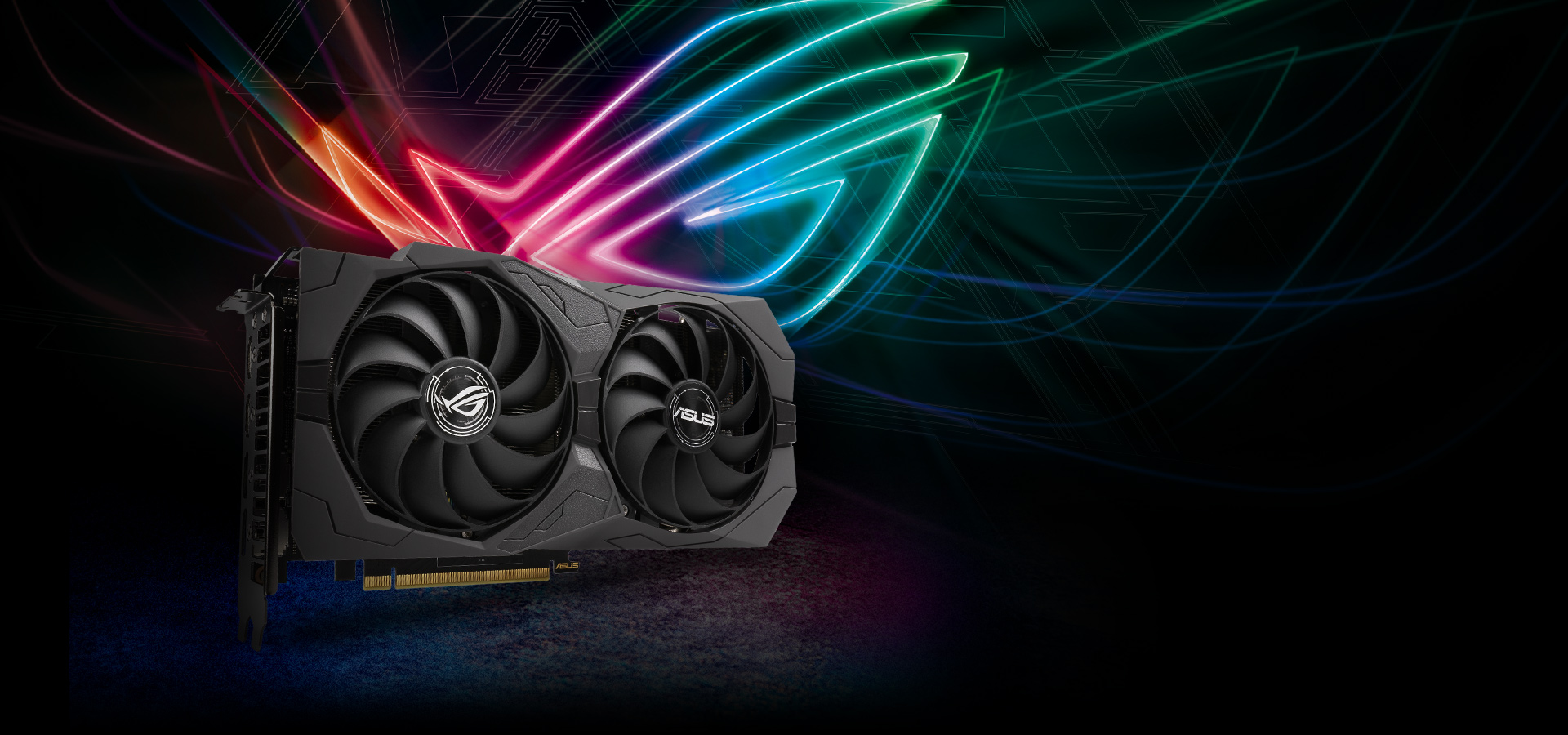 REFRIGERATION
Faster and stronger: better
Designed specifically for the new generation of high-end ROG graphics, these fans feature larger blades and a locking ring that increases downward air pressure
Smart and quiet
The 0 dB technology completely stops the fans while the GPU temperature stays below 55 degrees Celsius.

 

Once the temperature exceeds that threshold, the fans come on automatically.


* To enter 0 dB mode, activate BIOS Quiet mode (Q) by flipping the built-in switch.
First contact
Copper heat pipes in direct contact accelerate heat

 
SOFTWARE
Monitor and adjust
ASUS GPU Tweak II takes graphics card performance to the next level.

 

This utility allows you to manipulate parameters such as the frequencies of the GPU cores and memory, voltages and much more, as well as monitoring everything in real time from an overlay interface that you can customize however you want.

 

GPU Tweak II gives you all the controls you need to get the most out of your graphics card.
Play without lag
We've partnered with wtfast to help you play with no lag or latency, and no packets getting lost along the way.

 

With the 6-month subscription to wtfast Gamers Private Network included in select ASUS graphics, you will enjoy a much smoother online gaming experience.
EXPERIENCE
Lurk like a ninja
Sometimes you just want to turn off all the lights.

 

For that reason, we've included a stealth mode shortcut button on the ROG Strix GeForce® GTX ™ 1650. Press it and you'll instantly transform into a stealth ninja
Smart ventilation


ASUS FanConnect II includes two 4-pin hybrid connectors that can be connected to PWM and DC fan systems.

 

In this way, connected fans can reference both the CPU and GPU temperatures, acting as required by the conditions of the hottest component.

 

Comprehensive adjustment options allow for more efficient cooling.
NVIDIA® G-SYNC ™ Technology
Total fluidity
This graphics card is equipped with NVIDIA® G-SYNC ™ imaging technology that offers the smoothest and fastest gaming experience you can imagine, preventing image stuttering and reducing jerkiness and lag to a minimum.

 

Enjoy more frames per second with the latest first person shooter, sports and adventure games, even at the highest graphics settings.
OPERATING SYSTEM
WINDOWS 10 PRO